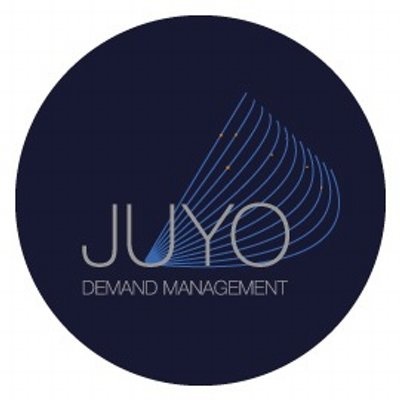 JUYO Analytics announces the availability of its cloud based JUYO Analytics Hotel Dashboard and JUYO Analytics Revenue Management System.
JUYO combines complex Big Data from multiple internal and external channels to uncover trends and predict demand. It is designed to distill the most essential information from a large pool of data such as PMS data, customer reviews, Airline Arrivals, OTA availability, Future pacing business trends and many more, allowing hotels to form a solid foundation for strategy building and quick decision-making.
After a remarkably fast year of development JUYO Analytics completed a solid beta phase with a number of Hotels in Key European Destinations. Unlike current solutions on the market JUYO has not build a glorified web excel forecasting tool, neither a static Hotel Analytics platform.
As Founder Vassilis Syropoulos put's it:
"Today you want to go a step further than analytics. You want your data to be actionable and executable. This is the reason we have build a powerful Price Optimization system in the platform. More than ever hotels need one centralized system with crystal clear dashboards to seamlessly incorporate external and internal factors into pricing decisions, distribution channel management and their overall strategy. Being a small privately funded company will prove to be a big advantage to our clients as we can be more agile and fast than any competitor and work as a partner with our hotel clients and not a technology provider. Our only focus is value creation to hotels instead of satisfying shareholders with growth numbers."
Unlike other off-the-shelf systems JUYO is fully customizable and can be connected to any external platform providing business insight that the hotel would like to integrate into its business processes. The benefits can be summarized as below:
1) Grow revenue:
a. Integration and utilization of more data than any other revenue management system to ensure spot-on demand analysis
b. Clearer breakdown of information to make insights more useable than ever
c. Allowing for rapid responses to real-time information to capitalize on opportunities or to react to threats
2) Save costs:
a. Increased productivity from substantial time savings by simply using ready-made information instead of going through the tedious process of data compilation
b. Distribution costs saving by understanding thus controlling 3rd parties' cost structures
3) Regain control:
a. Guaranteed overview of all factors affecting property performance
b. Straight-forward dashboards ready to be shared across departments
JUYO Analytics is a private owned company with European headquarters in Brussels, Belgium. The founder Vassilis Syropoulos did his Bachelor's degree in Hotel Management at EHL Hotel School in Lausanne and a Master's course in Revenue Management, Pricing, Distribution, and Marketing at Cornell University. For the last 15 years he gained experience in revenue and demand management with large International Hotel Groups and lately by providing support and strategic leadership in revenue management, pricing and channel optimization for Pandox SE, one of the leading hotel property companies in the world.
To be part of the journey, grow revenue, save costs and regain control contact now:
JUYO Analytics
Vassilis Syropoulos CEO,
European Office
Oudergemseweg 25
3080 Tervuren – Belgium
W: www.juyoanalytics.com
E: info@juyoanalytics.com
T: +32 496 25 55 95